Our Service
We created Pool Monkey to deliver full-service pool cleaning for rental properties that require servicing on-demand.
Proudly servicing Scottsdale, Phoenix and Paradise Valley vacation rentals on: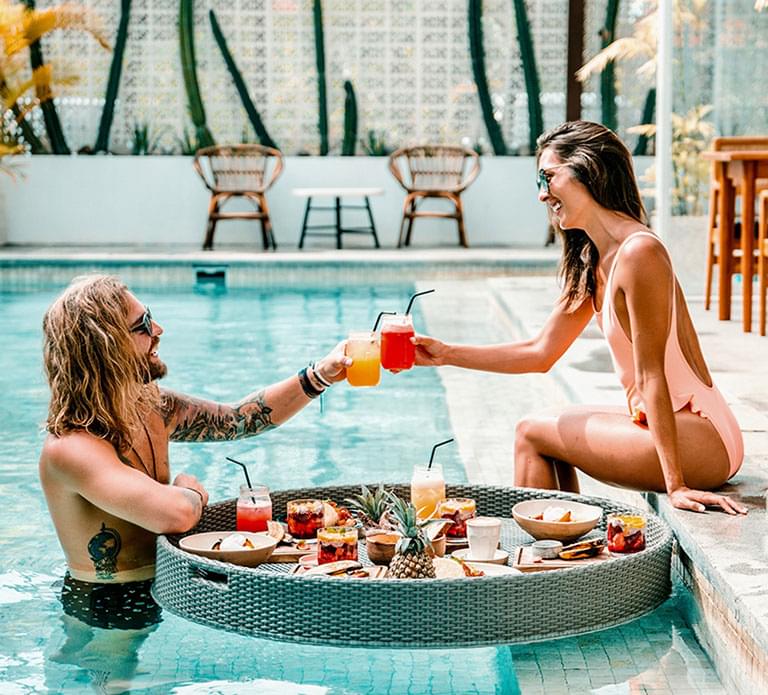 Straight Forward Pricing
A low flat fee of $150 per month. Any pool size. Spa or no spa. There are no long-term contracts and you can cancel anytime.
Healthier Water
We understand your pool's unique requirements and put a greater emphasis on water treatment and proper pH levels to ensure the safety of all your guests.
Service EVERY Week
We service your pool every week to avoid any chance of contaminated water that may endanger your guests during the hottest months of the year.
Flexible Schedules
Service schedules that fit your occupancy calendar. Our goal is to keep your pool safe and clean without intruding on your guests.
We Tidy Up
We arrange pool chairs and clear any trash from the pool area during each visit to ensure your pool is consistently beautiful.
As see in
I have all of my vaction rentals on Pool Monkey. I reduced my cleaning costs by 65%, and tripled the maintenace visits. It just makes sense."
Set it and forget it. I no longer call my pool company everytime I have guests. Pool Monkey's got it handled."